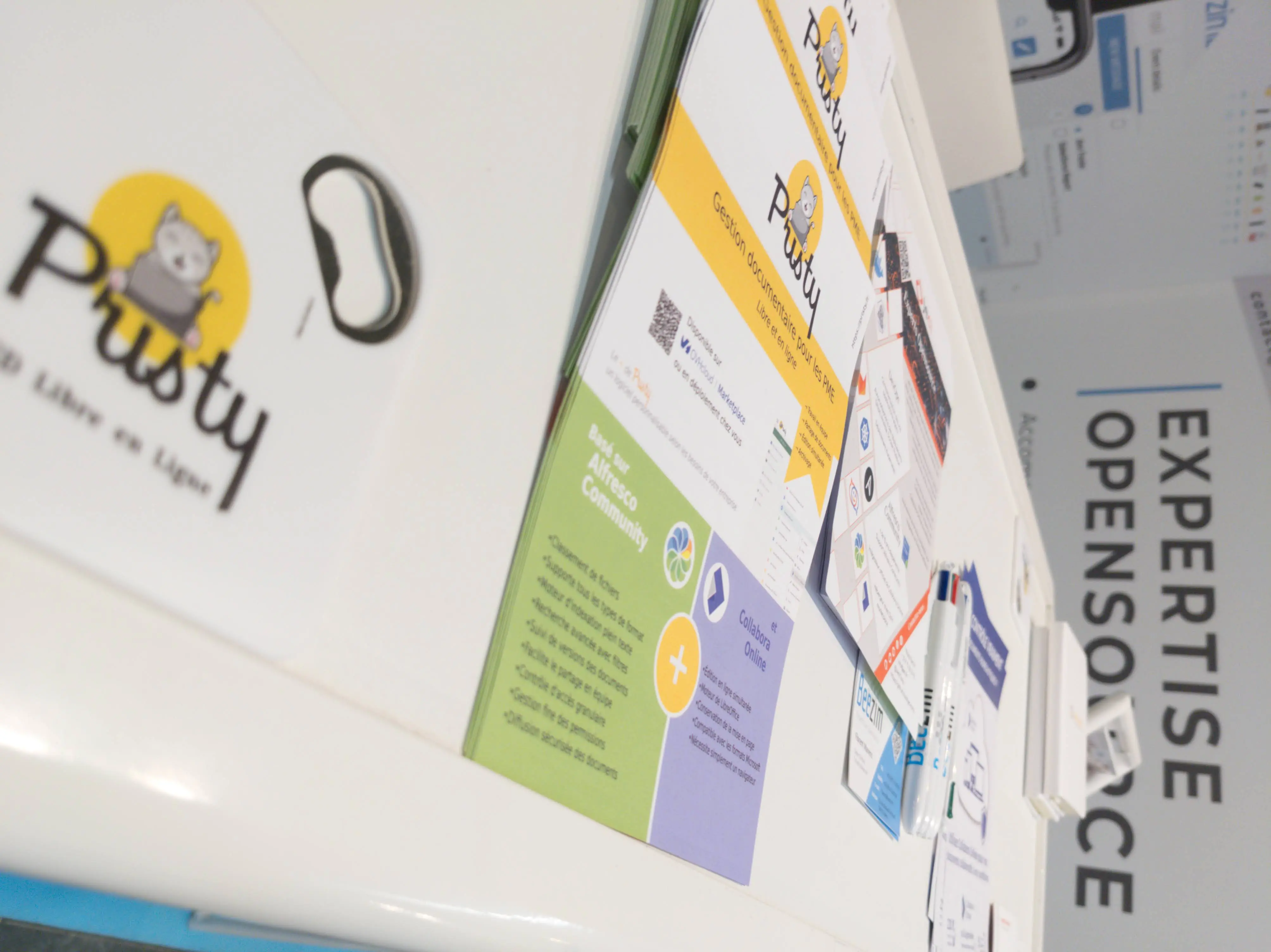 Looking back at the Open Source Experience 2021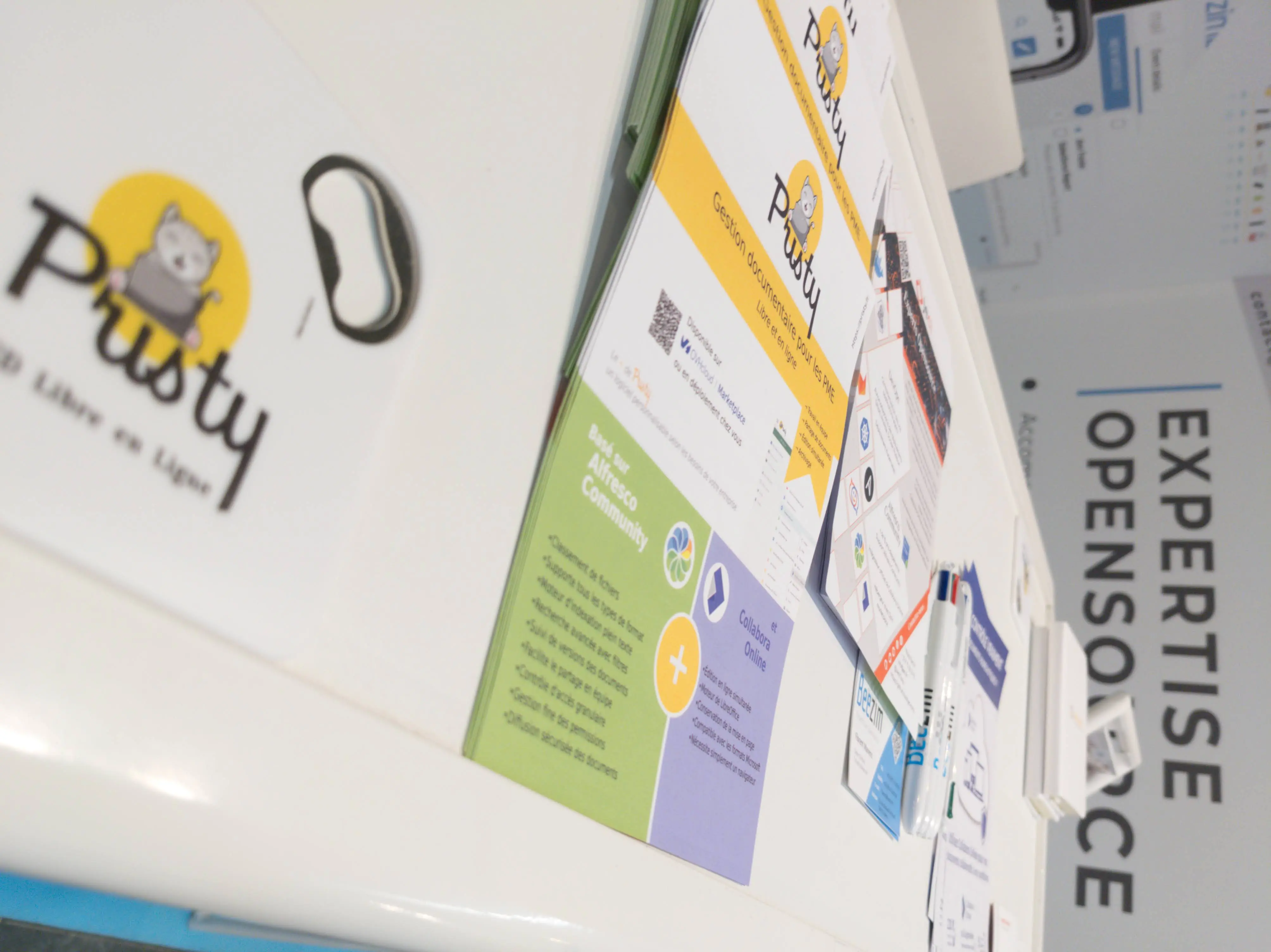 Salon
Looking back at the Open Source Experience 2021
From November 9 to 10, we were at the Open Source Experience in Paris.
A great number of people came to visit our booth shared with Beezim and Zimbra. We could not be more grateful!
We hope you liked meeting us as much as we enjoyed meeting you all.
What we will remember from the OSXP :
A huge demand on integrated tools, that work transparently together. And the potential Pristy offers in that regard (among others)
We obviously liked goodies (such as the teddy bear our children argue above), meeting intelligent robotic cameras (oh, right, it was on the innovation part of the trade show, but we still had stars shining in our eyes), meetings at the VIP bars (which, if you asked us, were the best place to use our goodies) and upon it all meeting sympathetic member of the community such as (but not limited to) Xivo, Creme CRM, Prestashop.
We had the visit from the non-profit April (association to promote and defend free software in France) and since we support their fight we just took a membership to join the movement! Do not hesitate to check out their website*!
We are at your service (and our services even more so)
To access the Pristy demo, go to pristy.fr/demo and fill in the code you were given on the spot. You've lost it, or we forgot to give you one, write us at I want a demo of Pristy
You were interested in our other offers? Checkout our website : pristy.fr and contact us.
You could not come to the OSXP, but you are interested in our products and services. Tell us how we can help on jeci.fr/contact
You think Pristy is the online EDM your company needs? Ask us for a demo, or buy it on OVH Marketplace. FYI, soon we will share more news about Pristy Pristy
The French government makes progress toward Free Software
Our company is based on the foundations and mentality of free software, and thus we specifically appreciated the French government announcement made to encourage of open source development in France and in Europe*.
To know more on the subject, you can refer to April.
We are not the only one talking about it
Collabora, the editor of Collabora Online, the online office suite based on LibreOffice also came to greet us, and they are talking about it : Collabora Online Partners Shine at Open Source Experience Paris 2021
*articles in French