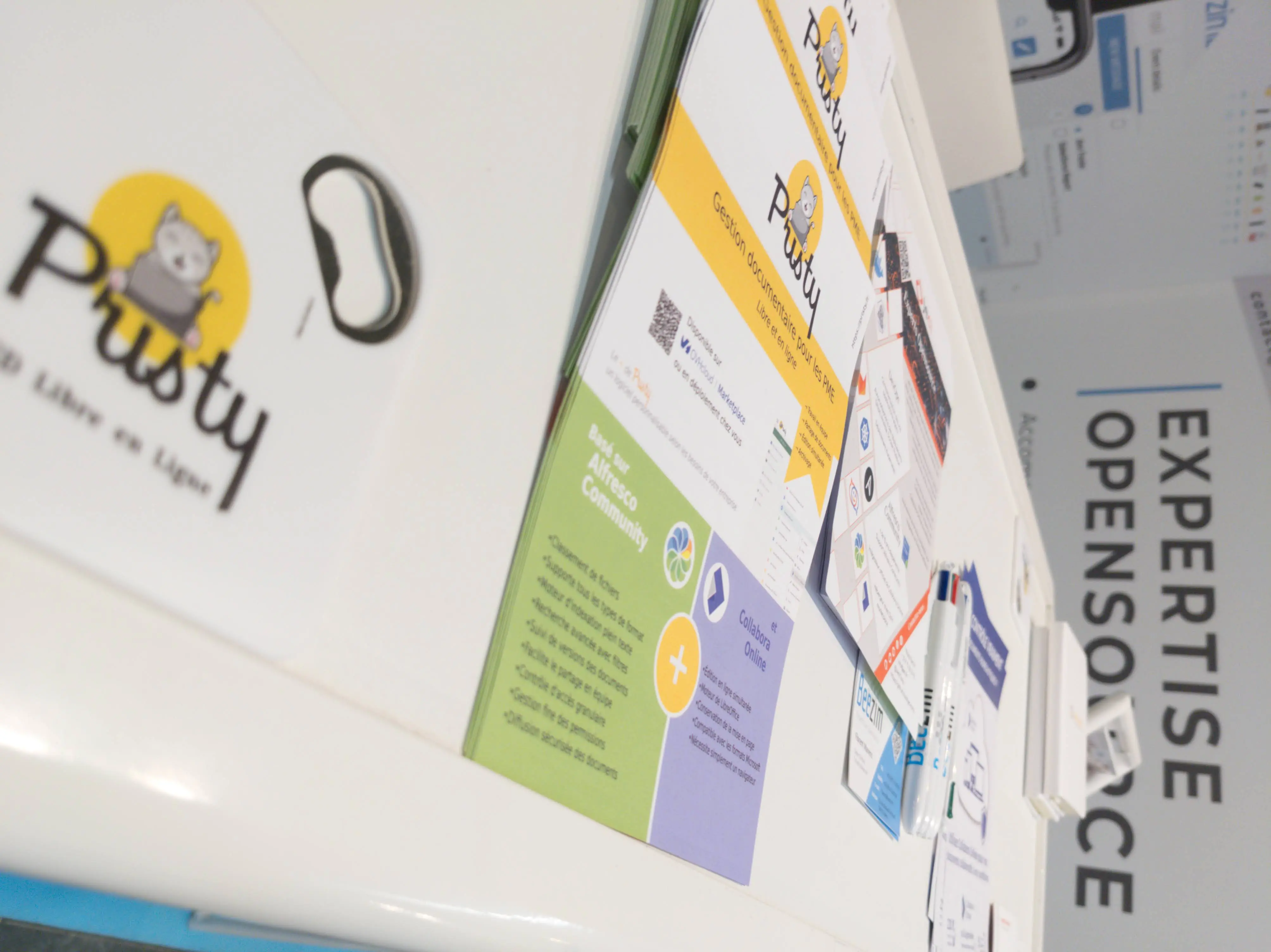 OSXP Show : come meet us!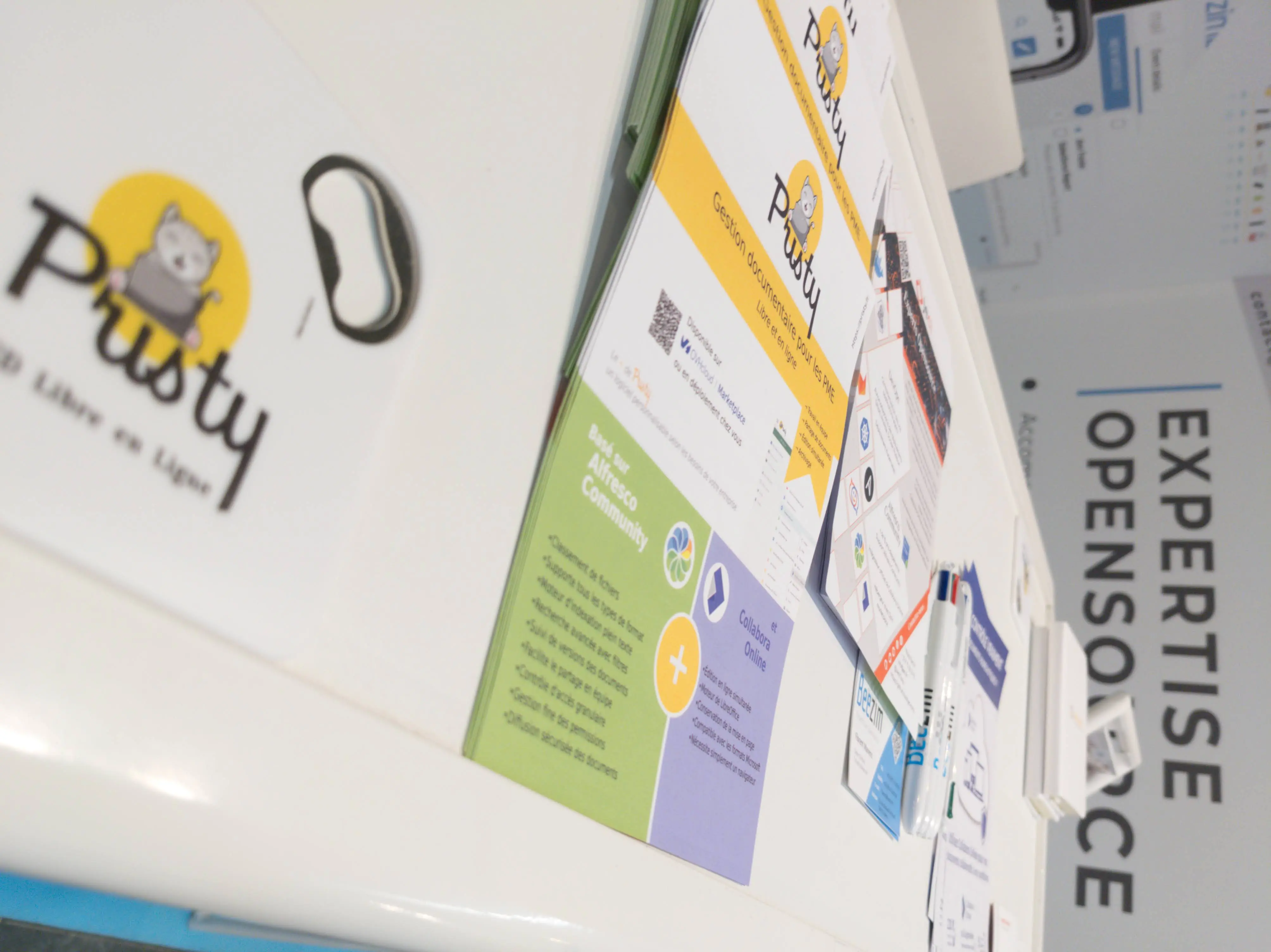 Jeci
OSXP Show : come meet us!
Open Source Experience: from November 8th to 9th
Come and meet us on booth A22 on November 8th and 9th 2022.
We will be showing you the latest news from Pristy and offering demos of Pristy Spaces & Pristy Portal.
Book your free badge today (invitation code: E-OS22JEC). You can make an appointment with us now at info@jeci.fr
A collaborative stand
(like our code)
Like last year, we share our booth with BeeZim and Zimbra two companies that also work for free software.
BeeZim is an expert in the ecosystem of email solutions. Zimbra is a collaboration software suite, which includes a mail server and a web client.
Pristy: electronic document management with multiple interfaces
Pristy is an electronic document management system (EDMS) with various business interfaces.
Our flagship product is Pristy Spaces, which integrates the Collabora Online collaborative office suite in an easy-to-use interface.
A real alternative to the American "drives", Pristy is :
100% free

hosted in France (in SasS)

available on premise

customizable to your image

at an affordable price

adaptable to your needs
Pristy is a free online electronic document management (EDM) software integrating the Collabora Online office suite. It is available for hosting by OVH or on-premise.
If you are interested in Pristy, do not hesitate to contact us.
Would you like to try it?
Nothing could be easier: ask us for a demo!
Want to buy Pristy today? Order your French and free software DMS now via OVH Marketplace or request a quote