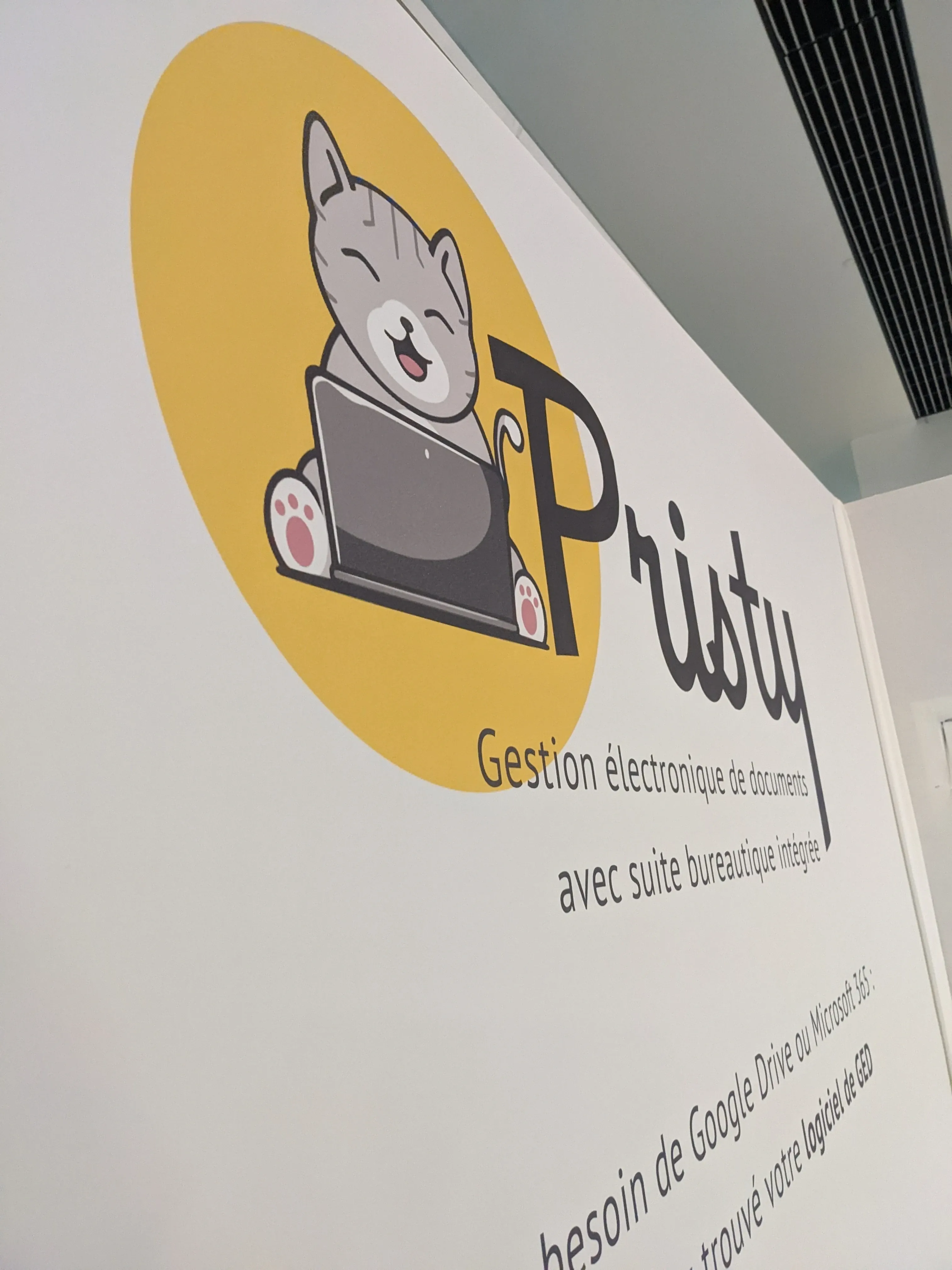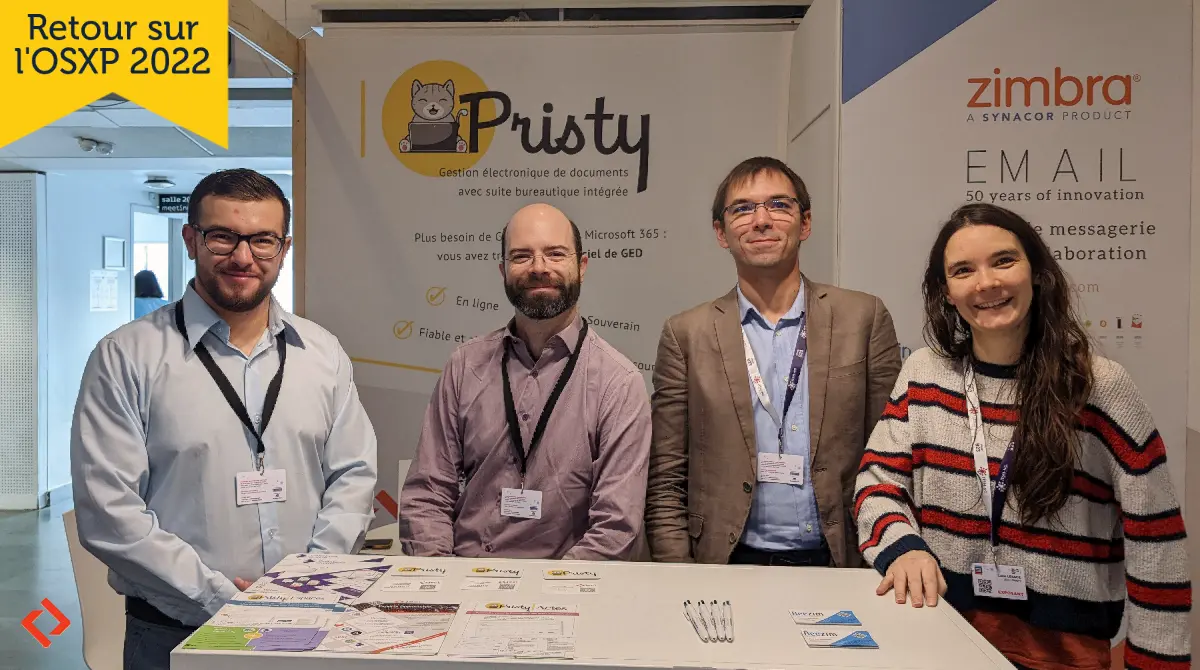 Jeci
About the 2022 OSXP Show
Back from the Open Source Experience 2022
Like last year, we shared our booth at the Open Source Experience (OSXP) with BeeZim and their great team! Thank you Florent, Killian and Élise for spending these 2 days with us.
Meetings and encounters
There were many meetings on the stand. We were happy to see the open source community again and to meet new people.
Members of a local authority, private sector companies, members of associations working to support open source, students or teachers: each meeting was rich in exchanges.
We took advantage of the show to present our developments on Pristy Actes Administratifs to Pascal Kuczynski - General Delegate of ADULLACT.
Renewed support for April
OSXP also gave us the opportunity to renew our support to April: the association that works to promote and defend free software in France.
Thanks again for their commitment and also their sympathy!
Meeting with the Collabora Online team
The event also allowed us to meet part of the Collabora Online team. We had a surprise for them and they for us. We can't wait to tell you more!
In the mean time, here is a preview of Collabora Online in Pristy:
See you next year!
We look forward to coming back next year!
In the meantime you can follow us:
You can also follow us on our website and checkout our roadmap project.
Pristy is a free online electronic document management (EDM) software integrating the Collabora Online office suite. It is available for hosting by OVH or on-premise.
If you are interested in Pristy, do not hesitate to contact us.
Would you like to try it?
Nothing could be easier: ask us for a demo!
Want to buy Pristy today? Order your French and free software DMS now via OVH Marketplace or request a quote