Pristy is a suite of Electronic Document Management (EDM) applications.
Pristy - free and open source software (foss)
Pristy is a brand name under which a suite of applications is developed. Comprehensive document management tools with modern interfaces that are easy to use: this is the mission we have set out to achieve with Pristy!
Today, we sell Pristy Espaces and Pristy Actes - both applications come with Pristy Portail.
Pristy is licensed under the AGPL3 FOOS licence. Its source code is available on our GitLab.
However, we advise you to go through us for a simple, fast, efficient and maintained installation. On Premise or SaaS, we adapt to your needs!
Discover our services and products around Pristy.
Pristy Espaces
Electronic Document Management (EDM) application with a simultaneous online document editor: Collabora Online
With Pristy Espaces you can store, edit and share your documents in one place.
Pristy Espaces is stable and we are working on new features. To find out more about existing and upcoming features visit pristy.fr.
Pristy Actes
A business application par excellence, Pristy Actes meets a simple need in a simple way: the publication of (French) administrative acts.
To meet the "Commitment and Proximity" French law of 27 December 2019, which has been in effect since July 1st, 2022, we have developed Pristy Actes. This law requires local authorities with over 3,500 inhabitants to publish their administrative acts on their websites.
We have created an application that allows you to upload your documents to Prity Actes and publish them automatically on the local authority's website.
We have also created a service so that the acts generated through WebDelib can be automatically published (through the Pastell orchestrator).
Pristy Actes is stable and we are working on new features. To find out more about existing and upcoming features go to pristy.fr.
---
Our Pristy services
On premise installation or ready to use online *(SaaS), maintenance with or without updates, help with data migration, purchase of licences.
Installation
We can install Pristy on a server that we manage (SaaS). In this case, we offer different subscription packages and we deliver a turnkey product including maintenance according to your needs.
We can install Pristy on your servers, we take care of the installation, you keep the control of your servers.
Already have Alfresco Community on your server? We can upgrade your instances, install Pristy while keeping your data accessible. Check out our Alfresco services.
Maintenance
We take care of maintaining your services and making security updates and bug fixes.
Depending on your needs, the maintenance includes major upgrades (2 to 3 updates per year).
It can include a fixed number of support tickets with different levels.
Depending on your needs, we can also maintain and carry out specific developments.
If your instance is hosted in SaaS, we ensure the maintenance of the servers and the backups.
Specific development
If you need a specific feature in Pristy, you can order its development from us.
Your business requires a specific application for document management? We can adapt Pristy Espaces to your business needs.
Migration / data recovery
Do you already have an EDM or other document storage tool and want to switch to Pristy?
We will handle the transfer of your data!
---
Our Pristy product
Pristy Licence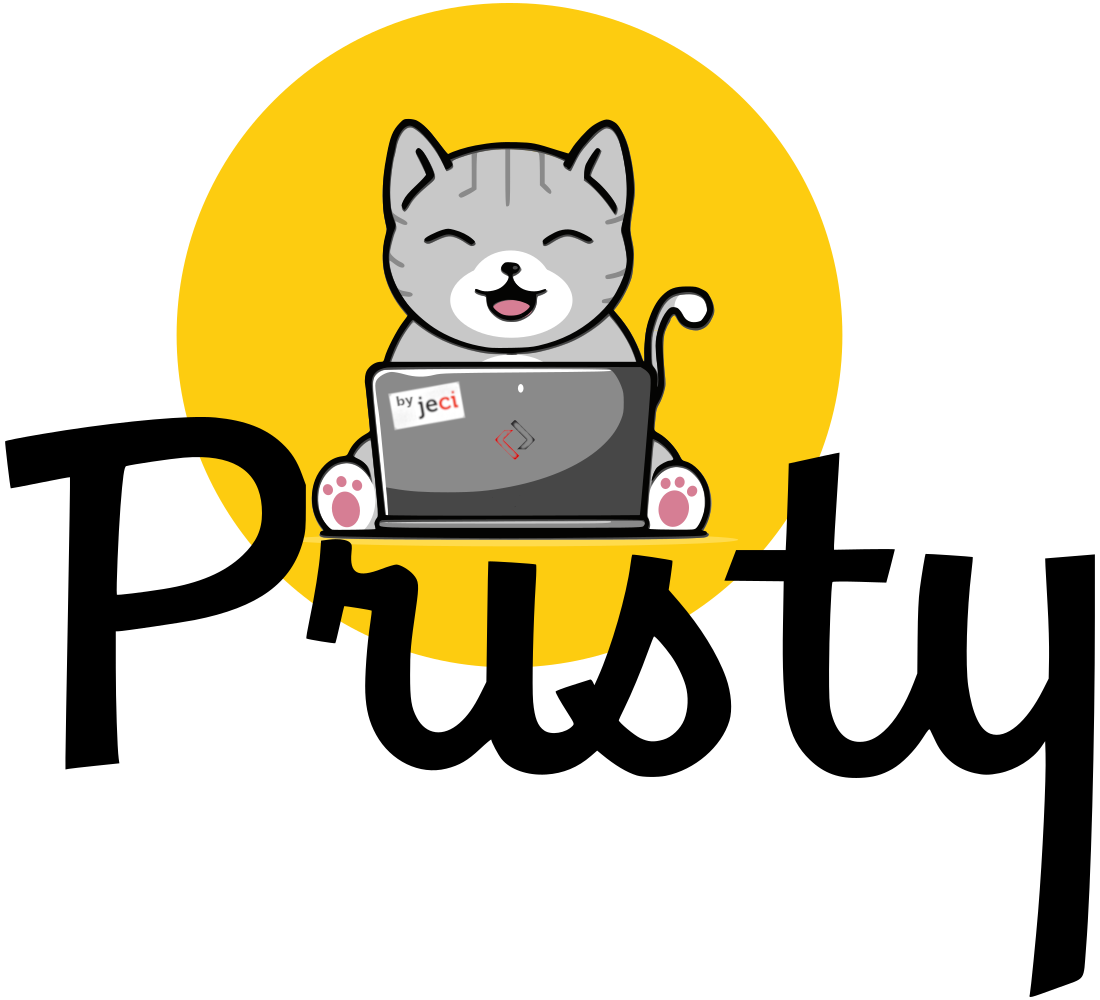 Pristy is based on Alfresco and offers a more modern interface and other features. Pristy can therefore be installed on top of an existing Alfresco Community or Enterprise.
The purchase of a license includes installation and one year of maintenance (support and major updates) if required.
---
What sets us apart
Collabora Online: a large part of the Electronic Document Management (EDM) software does not allow online editing. Most of the drives allow it, but are not EDM tools and are not available on Premise, but on servers outside Europe.
A 100% free and open source software hosted in France, you can view and use Pristy's code.
Automated deployment to limit installation and maintenance costs.
Our team is on a human scale, which allows us to listen and respond to your needs.
"Surprisingly, what could be seen as a negative point is THE positive point: Jeci is not a very big team. We have very few contacts and always the same ones. As there is no pyramid organisation, there is less back and forth to get an answer. All the information is centralised, so it's easier."

Antoine SEGEON - IT Project Manager | Département du Gard
---
JECI's expertise
We are users of Pristy Espaces, it is our internal EDM tool. Our team is therefore the first to want new features, evolutions, patches and other improvements.
We develop with the end user in mind. We develop as we go along: we add a feature in its simplest form and we improve it little by little according to the feedback and the use that is made of it.
This means we don't spend months developing a feature in great depth only to have it not be used at all. We do it with the feedback of the users and by taking into account their needs.
We develop in an Agile way, with two-week sprints, so we can regularly implement improvements, patches, evolutions or new features.
---
They put their trust in us
SaaS

Software as a Service - Logiciel en tant que service

On Premise

sur site, sur vos serveurs